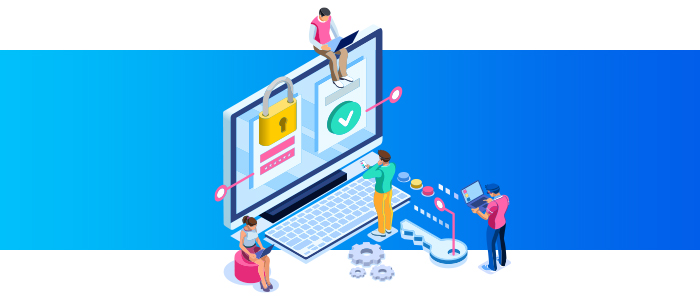 Social media at work...what could go wrong?
As a business, there is no doubt today that you need to make your presence felt on major social media platforms such as Facebook, Twitter, Instagram and LinkedIn. But social media also exposes you to cybercriminals. In this post we talk about the steps you can take to ensure your social media account doesn't become a gateway for cybercriminals to access your data.
Make someone accountable
The first step to a successful and safe social media experience as a company is to make someone in your organization accountable for it. Designate a social media manager who is responsible for maintaining your company's social media accounts. This person should oversee everything--from the posts and pictures in your company account to approving/disapproving 'Friend'/'Follow' requests.
Train your employees
Of course you should train your employees who handle your official social media accounts about the security threats and how they need to steer clear of them, but you also need to train other employees who are not on your social media team as they could be a weak link that a cybercriminal could exploit to reach your business. Seems far fetched? Not really. A lot of people trust their 'friends' on social media and also unwittingly share a lot of information, which can be used to hack their personal accounts and devices, which in turn, may act as a gateway to your business. Teach your employees about general social media best practices in terms of security and also educate them about the privacy settings they can use to ensure there data is shared with trusted individuals only.
Take the necessary security measures
Make sure the devices you use to access your social media accounts are protected with firewalls and anti-malware tools and all security updates and patches are up-to-date.
Password hygiene
Practice good password hygiene and encourage your teams to do the same. That means no password sharing, no sequential letters/numerals, no obvious words or numbers as your social media account password.
Frame a social media policy
You should also frame a social media policy that spells out the dos and don'ts of social media that everyone in your organization should follow. This is important from various perspectives as employee's statements on social media may be perceived as a reflection of your business's values, whether you like it or not. This can make your business a target of cybercriminals and lawsuits.
Putting your business out there on the social networking sites gives your brand a lot of exposure, presents paid advertising opportunities and even helps you build and manage customer relationships, but as discussed, it can be tricky to navigate in terms of security. Businesses may find it overwhelming to manage their social media security strategy all by themselves can reach out to a managed services provider. An MSP with experience in social media security can be a valuable asset in helping you build a strong social media security strategy.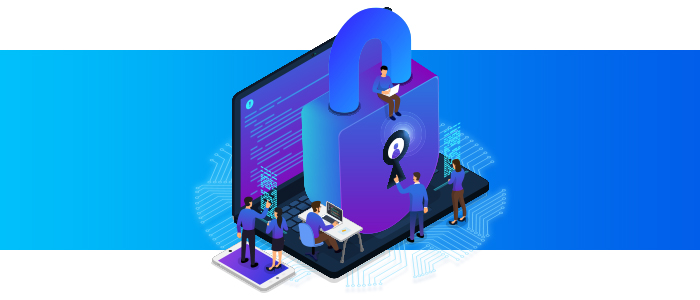 Multi-Factor Authentication 101
You have probably already come across the term multi-factor authentication. The concept is not new, but has caught on really quick of late. In this post, we will discuss what multi-factor authentication is and why you should be adopting it.
What is multi-factor authentication?
Multi-factor authentication is basically the use of more than one credential to gain access to data. It is a combination of multiple access credential types. For example, instead of gaining access to an email account by just typing your username and password, you will be asked to further verify your identity by entering some other information, such as a pin or a one-time password (OTP) that was sent to the phone number linked with the email address you are trying to log into.
Why do you need multi-factor authentication?
Multi-factor authentication offers an additional layer of security. Simple access control measures such as logging in with user ID and password are increasingly being breached by cybercriminals because no matter how much we condition ourselves to follow good password hygiene, sometimes, we slip up. Have you ever been guilty of
Writing down your password so you don't forget it
Sharing your password with someone just to get the work done faster
Used the same password for multiple accounts just because it is easier to remember
Creating a password that was obvious/easy to figure out. Examples include your date of birth, numbers or letters in sequence, your name, etc.,
Multi-factor authentication can help prevent cybercrimes that happen due to leaked/hacked passwords.
How does multi-factor authentication work?
The working of multi-factor authentication depends on a combination of the following 3 elements.
What you know
What you have
Who you are
The user has to prove their identity by answering the questions related to each of these 3 elements. User IDs, passwords, secret questions, date of birth, etc., fall in the first category (What you know), while OTPs sent to your smartphone, a physical token or an access card belong to the second category (What you have) and the third category (Who you are) includes biometric authentication such as retina scan, fingerprint or voice recognition.
Multi-factor authentication is no guarantee of data safety, but it certainly reinforces your data security. While there are tools available in the market that you can purchase and deploy, you could also connect with an MSP to help you implement multi-factor authentication across your network smoothly.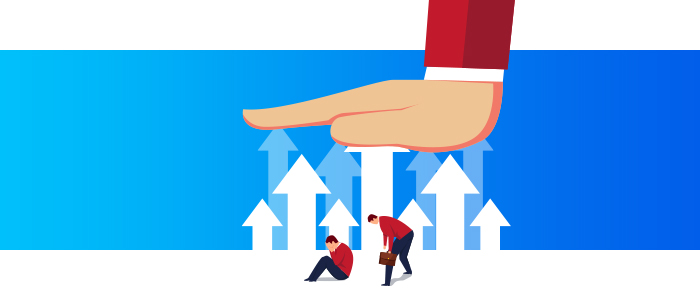 Why MSP relationships fail
A lot of SMBs opt for managed service providers who can help handle their IT requirements, and for the most part, it works well. Almost everyone knows the benefits of having a MSP manage your IT. Increased cost savings, ability to focus on your business without worrying about IT, better IT support and expertise, and so on. But, there are times when the managed IT services model fails, leaving business owners to wonder what went wrong. This blog discusses some key reasons why MSP relationships fail.
You didn't do a reference check
Did you just pick the first MSP you found on the Google search? Did you just go by the presentations they gave you, or the information on their website? Always remember to ask your MSP for references. Talk to someone they work with and get feedback.
They don't have enough staff
If your MSP is short of staff, they won't be able to give you the attention you need. One of the biggest advantages of bringing an MSP onboard is having someone who proactively manages and monitors your IT requirements-- something you cannot do without a full fledged IT department. So, it is important that your MSP is well-staffed.
They are not experienced enough
Before you bring an MSP on board, make sure you pay attention to how long they have been in business. This is important because the whole idea behind hiring an MSP is to leverage their knowledge and expertise. Secondly, someone who has been in the business for quite some time is more likely to be able to scale with you as you grow.
They said they will be there, but...
You want your MSP to be available 24/7, because with IT, you never know when the problem will arise. Not only should your MSP be proactively monitoring your IT infrastructure to ensure everything runs smoothly, they should also be able to resolve IT problems when they happen--time and day notwithstanding, so that your business is back up and running as soon as possible.
They are not able to provide you with all that you need
Sometimes, as you grow, your IT needs change. You may need much more support and new technologies that you didn't think you'd need earlier. In such cases, if your MSP is not able to grow and scale with you, then the relationship won't work.
When choosing an MSP, think of the whole process as a partnership, and not a one-time deal. When you look at the relationship as a long-term one, you are more likely to consider all the factors that go into making your relationship with the MSP work in the long run.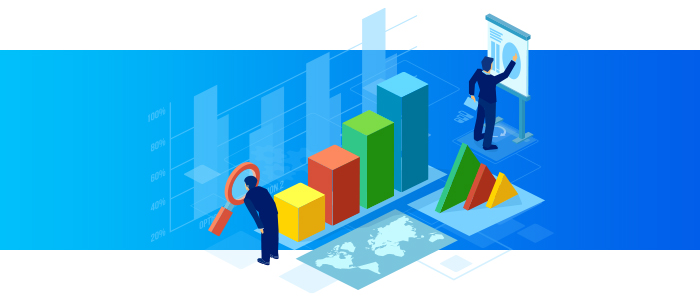 Do your homework: 3 things to do when looking for an MSP
Thinking of hiring a Managed Service Provider, but not sure how to go about it? Here are a few things to do before you zero in on one.
Figure out what you have already
The first step in a good plan is to figure out where you stand currently. Before you talk to an MSP, conduct an audit of your IT infrastructure to decide what you have currently. List all your hardware and software. When performing this IT audit, don't forget other technologies that you are using, such as biometric access systems, CCTV systems and even telephone systems. You may think they are irrelevant as they are not directly related to your IT infrastructure, but, in the near future you may want them all to be connected to one another, and so, including them in the audit and inventory right now is a good idea.
Figure out what you need
This is the next step. After you determine what you already have, the next step is to figure out what you need. What do you want to add on or remove from your existing IT infrastructure? Are your servers too slow? Do you want to switch to the Cloud instead of traditional services? Do you want a Unified Communications set up instead of your current PBX phone line? Do you want to shift to a work-from-home model and need the infrastructure to support that?
Do your research
Now that you are clear about what you have and what you need, start doing your research. If you have an in-house IT team, you can ask them to evaluate the various options that can help you reach your goal. If not, then there are plenty of resources available online for SMBs that help with tech questions.
https://www.sba.gov/learning-center
is one great resource and a Google search will get you more.
As a part of this research, you should also make a list of credible MSPs in your area and learn more about them. A Google search can help you with that, but it would be even better if you reach out to a couple of your peers requesting them to refer you to their MSPs, if they have one.
Hiring an MSP means trusting them with your IT infrastructure, so it is very important that you have a clear understanding of what you really want and need, so you can share your expectations with your new MSP. This transparency and clarity goes a long way in determining the success or failure of your relationship with the MSP.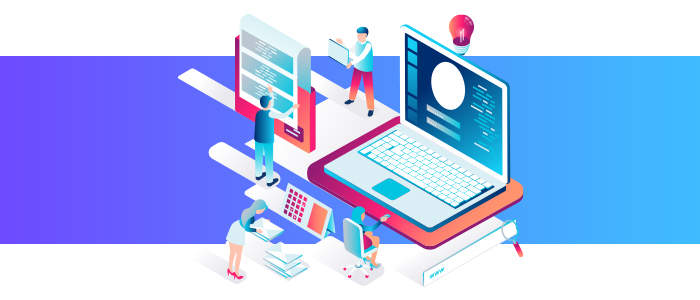 5 Lesser known benefits of choosing the co-managed IT model
Even companies with IT staff on their payroll can't deny having an MSP onboard offers benefits that exceed what they get from having just an in-house team. This blog explore 5 lesser known reasons why the co-managed IT model is popular.
An extra hand during emergencies
In the event of any unforeseen emergency such as a natural disaster or a terror attack, you may need additional IT support to get things up and running again. Your IT team may not be able to do it all instantly and of course adding to your IT staff wouldn't be an option during such times. In a co-managed IT services model you will have your MSP to support your IT team which will help you recover faster.
Especially useful when you have a small in-house IT team
For a lot of SMBs, an in-house IT team comprises one or two IT technicians who take care of all their IT needs. But what happens when they are both out of office at the same time, due to unforeseen circumstances? You can only cross your fingers and hope no major IT problem comes up. But, in the co-managed IT services option, your virtual IT team is just a call away!
24/7 Support
24/7 IT support is a luxury for most SMBs. Their in-house IT staff usually works the same hours at the business. Most managed service providers, however, offer 24/7 services at affordable costs.
You still retain control over your IT
In a co-managed services model, you are not completely entrusting your IT to an MSP, as your in-house IT team will be collaborating with your managed services provider to meet your IT needs better. Thus, you retain quite a bit of control over your IT.
You get useful IT insights
When you bring an MSP onboard, you benefit from their expertise and on-ground experience. They can advise you on the latest IT trends in your industry and help streamline your processes and IT infrastructure based on what's effective. This kind of insight cannot be gained with an in-house IT team as they would only be working with you.
Co-managed IT model is not replacing your IT team with an MSP. It is augmenting your existing IT support setup with an MSP and leveraging their expertise to bring thought leadership IT strategies into your organization.